Powering our customers' future with research-led innovation
Blogs and Articles
At Iron Mountain, customer research is the heart of innovation. Through research, we can better help our customers reimagine how they get work done and how that work can evolve in the future.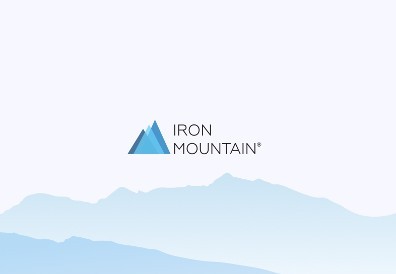 Organizations that continually innovate know this: Customer research is the heart of innovation. Collaborating with customers as the experts in what they need helps organizations deliver solutions that are true innovations, not just "inventions." Customer insights help solution teams see what is possible today and what we can do tomorrow to improve how our customers work.
Innovation research blends listening, learning, and empathy with problem-solving. At the start of a project, having in-depth, qualitative, exploratory conversations with users and their leaders provides a broad and deep understanding of their needs and goals and how to accomplish them. Qualitative research is also effective for gathering feedback on the clarity of messages our teams use to communicate customer value about a particular solution.
Other critical research tools include customer surveys and digital listening on social media. These activities provide visibility to trends and thought leadership topics of interest to our customers.
A combination of research types informs customer-focused strategies, solutions, messaging, and thought leadership efforts. The four types of research that we rely on most are exploratory, thought leadership, messaging and trends.
Why exploratory research matters
Our customer-centric, compassion-driven methodology requires qualitative exploratory conversations with users and their leaders to frame their specific challenges and experiences. We deepen discussions by creating and sharing drawings, descriptions, storyboards, process flows, and other details to reflect our understanding. Through this research, we get feedback and learn who uses a solution, how users work today, and what they need to change in their processes for long-term success. If discussions uncover new challenges, the iterative nature of our methodology encourages solution managers to add interviews to expand their understanding. This process helps us reimagine how workflows can evolve to create a better future.
The real-world of exploratory research
As an example of how exploratory research helps us hone our focus, a recent research project for Digital Pathology on Demand (DPOD) uncovered the importance of efficient collaboration among pathologists via slide image sharing.
As we conversed with pathologists, we quickly learned that lab managers have essential requirements for the tools and processes required to shift to a DPOD model. We added interviews with lab managers and discovered they needed greater lab efficiency to process more specimens in less time and with fewer resources. What we learned in this exploratory stage also led us to interview medical researchers, who need easy access to slide images so they can conduct rapid and comprehensive research to discover new treatment options for debilitating illnesses.
This DPOD example highlights the powerful role of exploratory research in uncovering needs, refining and generating new ideas, and connecting solutions to meaningful customer outcomes. As a result of our research, we have developed our DPOD solution consistent with customer needs and are piloting it with a hospital system in the U.S. The pilot helps us gather even deeper feedback as customers work with the solution.
Explaining customer value
While exploratory research informs new solutions and capabilities, qualitative message testing informs how marketing teams should talk about the value of a solution to those involved in solution acquisition. Messages are introduced to intended audiences to get their feedback on whether the language is clear, aligned with customer goals, and consistent with the type of language the audience uses at work — including specialized terms specific to their industry.
These conversations enhance our understanding of customers' points of view, priorities, and questions.
Research that helps customers future-proof their business
In addition to learning directly from interviewing customers and potential customers, we conduct trend research to stay in front of emerging technologies and use cases. This research uncovers innovation priorities in key industries, including the technology developments or initiatives discussed online and topics covered by media outlets and influencers.
For example, our recent digital listening trend research assessed perceptions of and investments in areas such as the metaverse, artificial intelligence, robotics, Web 3.0, and tokenization. Over time, watching trends helps us uncover new white spaces, gaps, or opportunities that point to the need for exploratory research to discover how to make a positive impact with new technologies.
The combined learnings from exploratory and trend research allow for more in-depth analyses into the highest-priority emerging technologies and use cases for customers. Expertise in these areas is essential to providing education, guidance, and steps for moving forward as part of our thought leadership mission.
How research gets done
Research can be conducted directly with customers or in partnership with third-party research firms that recruit study participants to meet the specified criteria for each project. Whether the third party also conducts interviews and surveys or team members do so directly, the results must be carefully examined to rule out the potential for bias. As product teams develop new solutions, they directly engage with customers and external participants identified by a third-party partner.
Future-focused momentum
At Iron Mountain, customer research is the heart of compassion-driven innovation. Our innovation stems from a deep understanding of customer needs and an unwavering determination to help power their futures. When we partner with customers, we learn at each phase of our process — from inception to deployment — how to improve their processes and workflows with the help of digital technologies. We combine our expertise with theirs to envision a future in which they are more efficient and productive with less effort, and then we work to bring that vision to life with and for them.
Elevate the power of your work
Get a FREE consultation today!