Data Center decommissioning & value recovery during M&A
Customer Success Stories
Learn how Iron Mountain Asset Lifecycle Management delivered solutions that enabled a large US bank to accomplish its objectives on time and budget.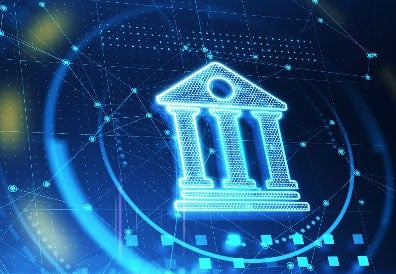 A U.S. Bank StreamlinesAcquisition with Iron MountainAsset Lifecycle Management
Mergers and acquisitions presentcompanies with complex challenges,from managing financial implications tointegrating technologies and protectingsensitive data across organizations.After making a large-scale, internationalacquisition, a large US bank founditself under external pressure to meetshareholder expectations, includingopportunities for consolidation, expensereduction, improved operationalefficiencies, and superior financial returns.
To deliver on these objectives, the newlyexpanded bank needed to consolidatebranches, offices, and data centers,improve customer experience, andsecurely decommission retiring IT assetsto protect confidential data. The team alsofaced internal challenges, including anaggressive timeline, no internal process orresources for data center decommissioning,incomplete inventory of acquired assets,and colocation facilities that didn't haveon-site staff.
Enter Iron Mountain Asset LifecycleManagement. Leveraging our globalscale and extensive logistics footprint,we designed solutions optimized to meet the bank's intricate risk mitigationrequirements. Our solid reputationand well-established informationgovernance relationships fosteredtrust among the bank's senior leaders.Simultaneously, our robust protocolsand controls facilitated a streamlined,efficient workflow, enabling the bank toaccomplish its objectives.
Iron Mountain ALM's expertise inworkplace technology and circulareconomics also allowed the bank toextract maximum value from assets thatwere made redundant by successfulconsolidation. And with our holisticapproach to asset management, thebank saw an increase in operationalefficiencies and financial returns.
The US bank's successful consolidationhighlights how partnering with IronMountain ALM can empower IT leadersto address external pressures, achievebusiness objectives, and overcomeinternal challenges. By providingsolutions to our client's immediateproblems, we help generate enduringbenefits for our client's bottom line.
*Gartner Market Guide for IT Asset Disposition; Rob Schafer, Christopher Dixon; January 23, 2023
Gartner does not endorse any vendor, product, or service depicted in its research publications and does not advise technology users to select only those vendors with the highest ratings or other designation. Gartner research publications consist of the opinions of Gartner's research organization and should not be construed as statements of fact. Gartner disclaims all warranties, expressed or implied, with respect to this research, including any warranties of merchantability or fitness for a particular purpose. Gartner Logo: GARTNER is a registered trademark and service mark of Gartner, Inc. and/or its affiliates in the U.S. and internationally and is used herein with permission. All rights reserved.
" ITAD serviceproviders havebecome an importantlink in the overalltechnology lifecycle managementof IT equipment."
Gartner market guidefor it asset disposition**
Elevate the power of your work
Get a FREE consultation today!