Shredding - how it works
Videos and Webinars
See how Iron Mountain's secure IT asset disposition & E-Waste service can safely destroy, recycle, or repurpose obsolete electronics and IT assets.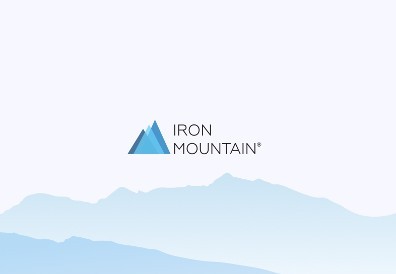 Transcript
You care about your customers, and know that their confidential information needs to be protected.

Driver: [If you're simply throwing documents away, or shredding them with an office shredder your customers' information can easily fall into the wrong hands.]

A secure shredding service from Iron Mountain ensures you can protect and destroy confidential information safely, while complying with regulations and privacy laws.
So how does it work?
First, choose from a variety of shred services specifically customized to meet your business needs.

From one time shredding where documents are destroyed all at once, to scheduled shredding for on going protection.

Then, simply decide how you want your documents destroyed-from onsite to offsite shredding-the process is fast, convenient and secure.

Once you've decided the when and where, your local, uniformed driver-who is trained to follow our patented chain of custody-InControl Solution-will drop off locked shred containers to place your materials in.

For onsite shredding, your driver brings a mobile shred vehicle to your office.

Driver: [For witnessed destruction, we simply come to you. You know, it's always fun watching our clients react to the power of our shredders.]

For offsite shredding, your driver scans your containers at every touch point-at pickup, when they enter our secure trucks, and again before your materials are destroyed.

Warehouse worker: [Our chain of custody process is what ensures we remain accountable for your sensitive documents from pickup to destruction. The security of your documents isn't COMPROMISED at any point because we know how important this stuff is to you.]

Once your documents are completely destroyed, you'll receive a certificate of destruction-and your materials will be recycled into new paper products.

And with the Iron Mountain Connect portal, you can easily manage your shred services online to keep track of how much you've shredded and recycled.

Simply put-at Iron Mountain, we take care of your information as if it were our own.
Elevate the power of your work
Get a FREE consultation today!