University of San Diego library case study
Videos and Webinars
Watch this video to learn how Iron Mountain partnered with the University of San Diego to renovate and transform their library into a state-of-the-art resource for students and faculty.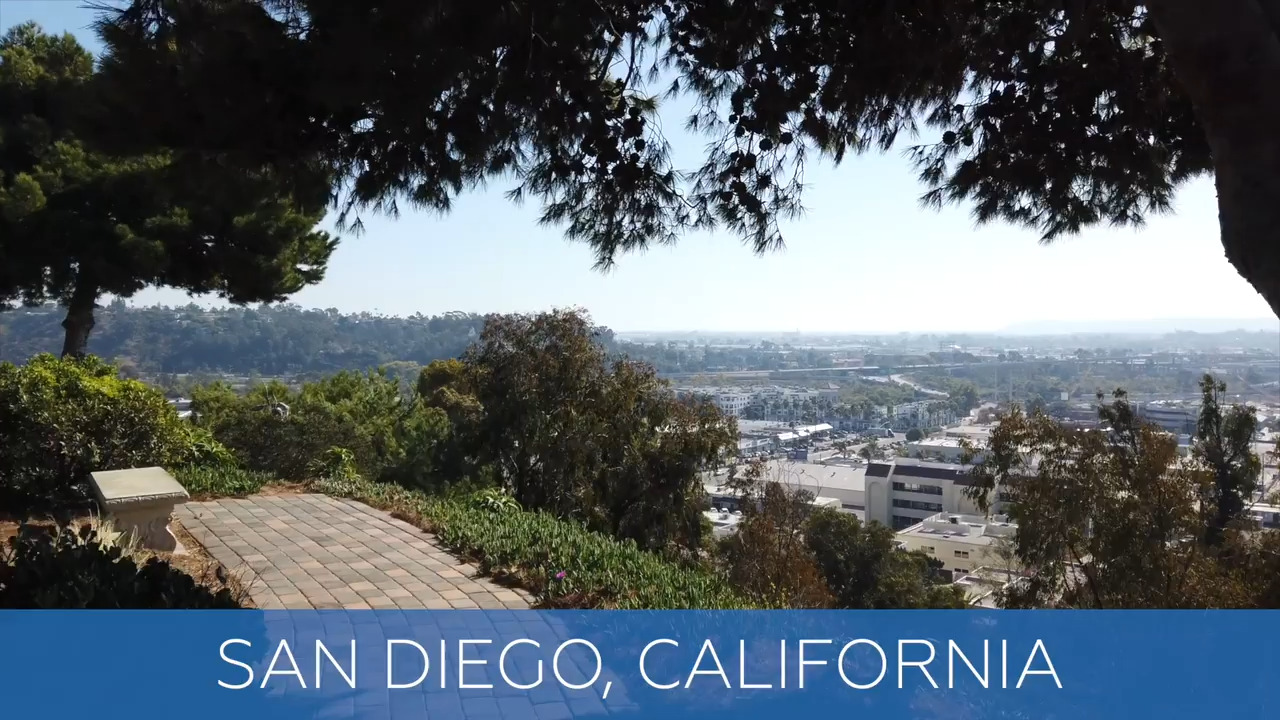 Watch this video to learn how Iron Mountain enabled the University of San Diego to transform their library into a state-of-the-art resource for students and faculty. For more information on relocating or storing your collections, visit ironmountain.com/library.
Transcript
Transcript of the video

Dr. Theresa Byrd, Dean, University of San Diego (USD) Library

I'm Dr. Theresa Byrd, Dean of the university library here at the University of San Diego. This is the iconic Mother Hill Reading Room, much beloved by all alums at USD. The librarians believe that the library is the heart of the campus. I like to say it's the crossroads to campus, all roads lead to Copley. Almost from when I was initially hired, we had a renovation project in mind. We would hear from students that we didn't have enough group study rooms, and the spaces and the seating just weren't appropriate for a 21st-century library.

It was very difficult because it was very hard to find a seat.
You would come to get what you needed and leave.
It really wasn't so much a place to gather. If ever a library needed a renovation, this one really needed a renovation.

The university made the decision to renovate. So you have to accomplish what you want in a new building, in the existing structure. One of the major things that we had to consider was what were we going to do with the collections. And it was a strategic decision to not just store books while we renovated the library, but to always keep a portion of our books off campus in perpetuity. Because our users are already members of the San Diego circuit, they were used to books coming on campus every day, that they requested through the catalog, that we didn't own.

Thomas Reifer

Books represent an immense accumulation of knowledge. So we were very concerned about how it was going to work.

Joi Spencer

Our students need access, they need it quickly, and they need it seamlessly.

Dr. Byrd

We wanted to be sure that our collection was going to be safe, and was going to be well cared for. We thought that Iron Mountain had the best setup for our collection and for meeting our local needs for both our general collection and our special collections.

Joi Spencer

It took a lot of collaboration. I'm in the social sciences. So for us, we weren't so worried about do we need to have a lot of books in the library because we can really reach a lot of our journals electronically, but the music professors and the history professors were more insistent that we need to have books present. It gave me a different appreciation for the different types of needs across the campus.

Laura Turner

Before we actually sent any material offsite, we spent a lot of time with the local Iron Mountain crew planning what material would stay there permanently, and what material would come back to Copley after the renovation was complete.

Dr. Byrd

I think it also helps that Iron Mountain had a librarian on staff who spoke the language and understood what our needs were.

Laura Turner

So anytime you store things offsite with Iron Mountain, you're literally getting a complete inventory of everything you're storing offsite and for libraries that's really important. It helps you keep your database clean – your library catalog clean. The circulation process for retrieving material from Iron Mountain is very straightforward. We have the ability for a patron to select and request the material. It goes automatically through the Iron Mountain system and is set up for retrieval for the next day. And that material once it's brought to us is able to be checked in and will trigger an automatic hold for the patron, which notifies them that it's then available at our access services desk. So it's been very seamless.

Thomas Reifer

My access was basically uninterrupted and I probably use the library as much or more than anybody else.

Laura Turner

We find that the daily delivery is like clockwork. So it's here when we expect it, it's accurate. It's just a real seamless process for us.

Alex Moran

And we have the other option that if there's something in our system that we need like a photocopy or something like that, we can actually ask Iron Mountain to do it for us. They'll scan it and send it to us right away.

Michael O'Brien

Staff, faculty, and students are really getting the materials in a quick manner.

Laura Turner

The Iron Mountain crew RFIDed all of the material that was going to be returned to the library at the Iron Mountain facility. So when we receive it, we're ready to literally just take it to the RFID Pad and check it out.

Hugh Ellis

There is a faculty reading room, a journals room, and there is a lounge that serves the stacks. And that means the stacks, although smaller than before, are more accessible than they've ever been. So we're quite happy about that.

Diane Maher

Now, everything changes. We have a vault and we have a dedicated reading room where we can welcome researchers.

Alex Moran

Before we only had three study rooms for the students to use and now we have up to 28 plus three extra classrooms.

Thomas Reifer

More light, more open space, and more places where students and faculty could gather, more opportunities for collaboration across disciplines.

Dr. Byrd

We were able to create a totally new library.

Joi Spencer

Even if they could study somewhere else, now, I think they choose to study here, which says a lot. So the library has had an amazing upgrade.

Thomas Reifer

A kind of place for people to kindle their awareness and imagination of a possibility for a different world and better world and studying and critical thinking as part of that.

Dr. Byrd

And when we hear that, it really warms our hearts because that was really the goal that we were looking for.
Featured services & solutions
Elevate the power of your work
Get a FREE consultation today!