Data Center Frontier special report: green data centers and the sustainability imperative
Whitepaper
Read this Special Report, done in collaboration with Data Center Frontier and Iron Mountain, about the future of green data centers and sustainability.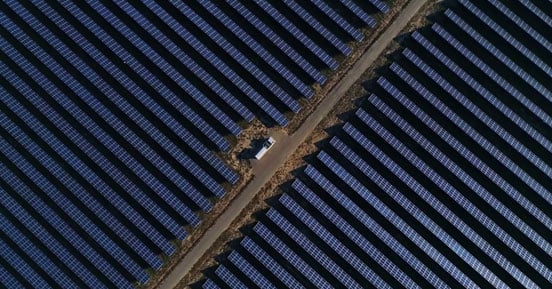 This Special Report, brought to you by Iron Mountain, was prepared by Data Center Frontier. The report explores how the data center industry is in a unique position to accelerate the adoption of green data centers and sustainable practices.
The urgent need for Climate action
The urgent need for climate action is writ large in the headlines of 2020. Devastating wildfires have ravaged California, Oregon and Colorado, while a historic series of powerful hurricanes slammed the Gulf Coast. These disasters have been a tipping point in public awareness, driving home the fact that a changed climate is not a future threat, but a current reality.
The data center industry has been a force for positive change on climate action over the past decade, with cloud computing platforms pioneering advances in sustainable operations and corporate adoption of renewable energy. This impact will be amplified in coming years as more businesses abandon carbon-heavy on-premises data centers and migrate to greener infrastructure operated by cloud platforms and colocation facilities.
In this special report, we will examine the role of green data centers as a catalyst for action on climate change, specific strategies that are reducing carbon impact, and the best ways to embrace the sustainability imperative going forward.
The massive energy footprint of cloud computing enables the data center industry to drive a global shift to renewably-powered business. This opportunity is magnified by a digital transformation that is shifting much of our lives to online platforms —a trend that has been dramatically accelerated by the COVID-19 pandemic and the need for remote work, contactless commerce and automation as tools to reduce viral exposure.
The migration to cloud platforms has slashed the carbon footprint of many IT departments. But it is time for the data center users and operators to raise their game, not just because sustainability is good policy, but because it is good business.
Customers and stakeholders are demanding accountability on climate impact, pushing sustainability near the top of the agenda in selecting sites and providers. The data center industry is in a unique position to accelerate the adoption of sustainable practices and reduce the damage to our changing climate.
Elevate the power of your work
Get a FREE consultation today!
Customers are driving the Sustainable shift
The focus on sustainability has intensified in recent years with large cloud platforms making aggressive commitments to climate action. In January Microsoft said it will become "carbon negative" by 2030, and implement new procurement procedures in July 2021 to incentivize suppliers to reduce their carbon emissions.
Meanwhile, Amazon Web Services has committed to use 100% renewable energy by 2025, ahead of the 2030 timeline for Amazon's broader operations. That goal cannot be met without a major acceleration of renewable energy purchases to support Amazon Web Services.
These announcements have huge implications for the data center industry. As the largest cloud builders deepen their commitments to green energy, the entire data center supply chain must embrace sustainability in new ways. Hyperscale customers have driven much of the growth for data center providers with a global footprint, leasing hundreds of megawatts of space on an annual basis.
The hyperscale players are leaders in the drive for greener data centers, but they are not alone. Eighty six percent of the companies in the S&P 500 Index published a sustainability report in 2018, up from only 20% in 2011, notes the Governance and Accountability Institute.
A recent survey from 451 Research found that almost a third of multi-tenant data center (MTDC) representatives said all their customers want contractually binding commitments to efficiency and sustainability, while another 44% said it is true for most of their customers.
"Major enterprises and IT service providers (particularly larger cloud firms) typically have stringent infrastructure efficiency demands because it filters through to their own respective sustainability reports," 451 said. "Simply put: they cannot afford to use MTDC providers that do not prioritize high efficiency and sustainability standards."
Want to continue exploring?
Enter your information to access the full content.