Iron Mountain incorporated announces debt offering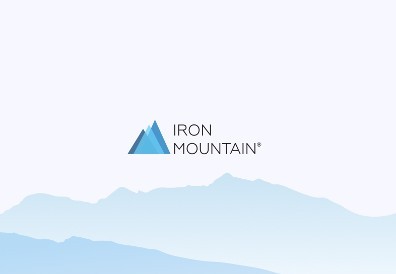 PORTSMOUTH, N.H.--(BUSINESS WIRE)-- Iron Mountain Incorporated (NYSE: IRM) (the "Company"), a global leader in innovative storage, data center infrastructure, asset lifecycle management and information management services, today announced a proposed offering by way of a private placement of a total of $1,000.0 million aggregate principal amount of its Senior Notes due 2029 (the "Notes"). The Notes will be fully and unconditionally guaranteed by the Company's subsidiaries that are obligors under each series of its existing notes. The Company intends to use the net proceeds from the offering of the Notes to repay a portion of the outstanding borrowings under the Company's revolving credit facility. The exact terms of the Notes and timing of the offering will depend upon market conditions and other factors.
The Notes will not be registered under the Securities Act of 1933, as amended (the "Securities Act"), or under any state securities law, and may not be offered or sold in the United States absent registration or an applicable exemption from, or in a transaction not subject to, the registration requirements of the Securities Act and applicable state securities laws. The Notes are being offered only to qualified institutional buyers under Rule 144A and to non-U.S. persons outside the United States in compliance with Regulation S under the Securities Act.
This announcement shall not constitute an offer to sell or the solicitation of an offer to buy securities, nor shall there be any sale of these securities in any state or other jurisdiction in which such offer, solicitation or sale would be unlawful prior to registration or qualification under the securities laws of any such state or jurisdiction.
Elevate the power of your work
Get a FREE consultation today!