Partners
Iron Mountain Partner Program
Soar to new heights together with Iron Mountain
The Iron Mountain Partner Program
The Iron Mountain Partner Program was developed to enable businesses to collaborate with Iron Mountain to develop and formalize a partnership relationship.
Advantages of partnering with Iron Mountain
As an Iron Mountain Partner, you become part of the Iron Mountain InSight partner ecosystem designed to help your company achieve new levels of success.
Enable broader presence
Get a broader presence in the market through joint go to market activities, increased brand and market awareness, and increased opportunities to create revenue
Fill gaps and expand capabilities
Build new capabilities and solutions, and accelerates time to market with Iron Mountain
Deliver end to end solutions
Deliver vertically and horizontally, enabling access to highly competitive spaces, and increasing opportunities to create revenue
Innovate
Innovate and expand upon expertise and offerings, and create valuable new streams of revenue, products, and services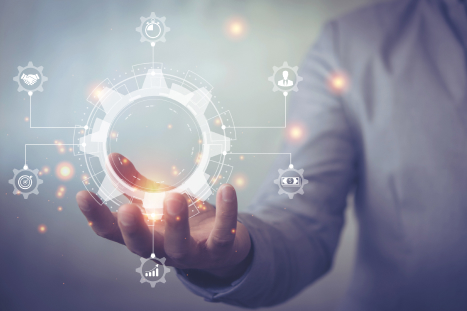 The Iron Mountain Partnership Journey

Surpass the expectations of your customers and reach new heights of success by joining our ecosystem of partners and subject matter experts.
Build, Sell, or Service, together.
Join our Partner Program
Iron Mountain InSight Partner program guiding principles
Innovative
The flexibility of our program offers partners the freedom to innovate and engage with Iron Mountain in ways that drive business and meet the needs of our end customers.
Collaborative
The program embodies Iron Mountain's collaborative nature. The partner experience will be an open two-way dialogue that invites partners to work with Iron Mountain to create the best solutions for our customers.
Growth Focused
Focusing on the end customer is at the core of Iron Mountain InSight's partner business approach. We will work closely with our partners to build solutions that drive profitability in an ever-changing market landscape.
Simple
Our streamlined partner program will provide access to all the information, training, and tools necessary to make partnering with us as simple and easy as possible.