Our community stories cyarks project
Keep up to date with Iron Mountain and our Community Stories. Here we study the work achieved in Syria and Iraq, saving their history.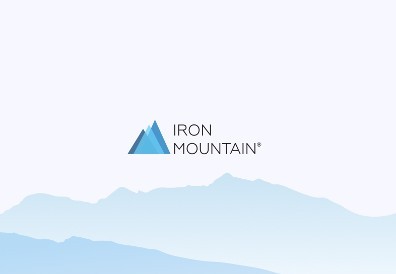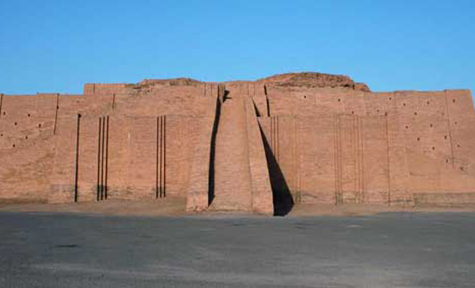 The terrible human toll of the conflicts in the Middle East can't be understated, but beyond the direct impact on the people of the region, there is another tragedy unfolding The heritage sites and museums destroyed by ISIS, while a great loss to humanity, are a small portion of all the heritage sites and museums in the Middle East which are susceptible to similar destruction and looting. While physically safeguarding these sites is difficult, it is possible to proactively document these sites on an emergency basis.
CyArk, one of Iron Mountain's most significant charitable partners, is a non-profit organization that has digitally preserved scores of the world's most famous cultural sites and recently announced its most audacious effort yet – Project Anqa, a joint initiative with the International Council of Monuments and Sites (ICOMOS) to digitally document dozens of at-risk sites in Syria, Iraq and the Middle East.
New technologies in 3D reality capture such as 3D laser scanning make it possible to record monuments and sites in incredible detail and accuracy at a fraction of the time and cost of conventional surveying. The resulting engineering grade data can be used to create dimensioned drawings and rich visualizations of the site. It can also be used in countering trafficking.
"The beloved heritage in the ancient 'Cradle of Civilization' is under threat, evidenced by the destruction of landmarks at Palmyra and Mosul," said Ben Kacyra, president and co-founder of CyArk. "The digital technology exists to preserve measurable 3D models of these historical sites before they are damaged or destroyed."
CyArk and ICOMOS, a non-governmental, global organization dedicated to the conservation and protection of cultural heritage sites, will work with local experts in the Middle East to record cultural landmarks using reality-capture technologies such as 3D laser scanning, photogrammetry, and traditional survey.
Iron Mountain sponsored CyArk's Summit in Berlin, October 19-21 that gathered 250 foreign ambassadors, government officials, cultural representatives, and corporate executives representing 35 countries. There CyArk unveiled the scan results from the Ziggurat of Ur in Iraq, the first Anqa site digitally captured.
The Ziggurat of Ur was built during the Early Bronze Age in the 21st Century BC but had crumbled to ruins by the 6th century BC of the New-Babylonian period. It was and then excavated in the early 1900s and is one of the best-preserved of the Urs known from Iran and Iraq.
"CyArk's summit provides a critical forum for discussions on progress and issues facing the global preservation and conservation movement," said Gustavo Araoz, president, ICOMOS and chair of the CyArk 500 Advisory Council. "While turmoil in the Middle East demands immediate attention, this is a long-term and evolving effort to ensure we secure and share our collective history."
Iron Mountain protects and preserves digital scans of each monument, archiving the data in its underground facility in Pennsylvania. "We are pleased to play a part in CyArk's digital preservation work. "It's been calculated that it takes about 10,000 gigabytes of data, or the equivalent of 200 trucks of paper, to digitally preserve each site," said Kevin Hagen, Director of Corporate Responsibility. "The opportunity to apply our information management and protection capabilities to fulfill CyArk's mission of preserving cultural and heritage allows to us to use our expertise and experience manage this tremendous amount of data from field work to an archive."
Spurred by the Taliban's destruction of the 1600-year-old Bamiyan Buddhas in Afghanistan, CyArk was founded in 2003 to ensure heritage sites are available to future generations, while making them uniquely accessible today through digital technology. To date, CyArk has digitally preserved over 180 heritage sites, including places such as Pisa, Pompeii, Easter Island, Babylon, and Mount Rushmore. The digital archive is built on the Digital Preservation process which brings cutting edge 3D technology with a holistic approach to the challenge of heritage preservation.
Elevate the power of your work
Get a FREE consultation today!