Iron Mountain celebrates Shakespeare: "This is the short and long of it"
Learn about how our partnership with the Boston Public Library helped open a major gallery exhibition commemorating Shakespeare's life and legacy.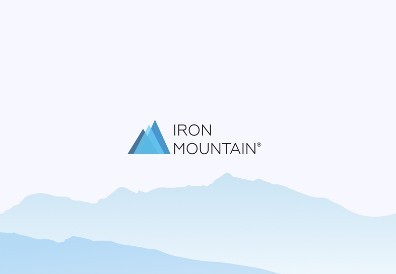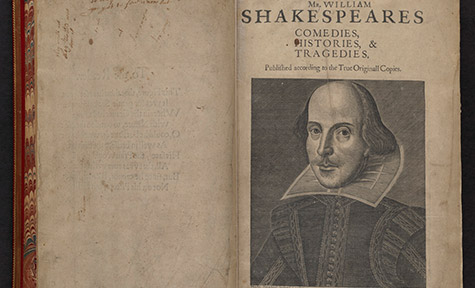 Many of the most quoted and celebrated lines in the vernacular language come from Shakespeare. "To be or not to be, that is the question" (Hamlet); "All the world's a stage" (As You Like I); "This is the short and long of it" (The Merry Wives of Windsor); and "O Romeo, Romeo! Wherefore art thou Romeo?" (Romeo and Juliet).
This year marks the 400th anniversary of the death of William Shakespeare (1564—1616), considered the greatest writer and playwright in the English language. The year will be filled with commemorations, performances, and celebrations of his work and legacy worldwide.
Boston Public Library (BPL) has a particular reason to honor the Bard and celebrate his life and work: the library holds one of the largest and most comprehensive collections of Shakespeare in a public institution. The BPL's vast holdings include the first four folios of Shakespeare's collected works; 45 early quarto editions of individual plays, and thousands of volumes of early source material, commentaries, translations, manuscripts, music, and work of his contemporaries. A folio was a folded sheet of text and most notable is the First Folio from 1623 of which there are only 233 copies around today.
Because of Iron Mountain's partnership, the library will open a major gallery exhibition in October 2016 commemorating Shakespeare's life and legacy. "We're proud to help bring this exhibition to life in our home city of Boston," said Ty Ondatje, senior vice president, Corporate Responsibility and Chief Diversity Officer at Iron Mountain. "Our philanthropic mission is to preserve and create access to our world's cultural and historical treasures, those ideas and artifacts that make up the human experience, so that they can be shared and enjoyed by everyone. The works of Shakespeare are the very definition of these shared treasures, informing so much of how we view and talk about today's world, and we're extremely excited to underwrite the Library's exhibition."
The exhibition will be mounted in the McKim Exhibition Hall, a 3,200 square-foot gallery prominently located on the first floor of the library's historic McKim Building. This exhibition will mark the first major Shakespeare-focused exhibition mounted at BPL and will feature a wide selection of Shakespeare-related materials from the library's special collections' holdings to enable visitors to witness and experience these extraordinarily rare and historical objects first hand. All BPL exhibitions are free and open to the public.
The exhibit will be open until March 2017. Additional support and exhibits will be shared by The Norman B. Leventhal Map Center at the BPL.
Elevate the power of your work
Get a FREE consultation today!