Partnering with the Sports Museum
Learn how Iron Mountain has successfully partnered with The Sports Museum to provide Records Storage facilities for their historical goods.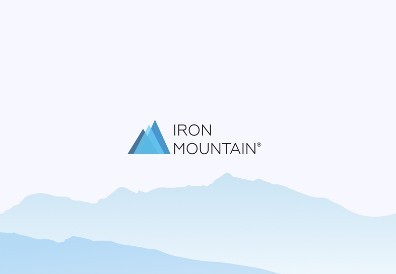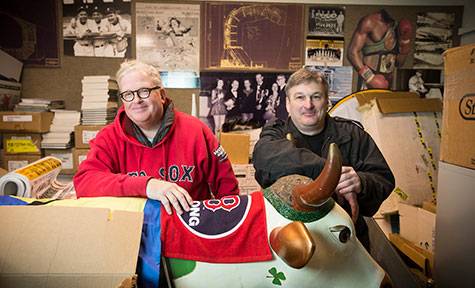 We play, watch and coach sports. Some even collect sports memorabilia.
The Sports Museum, however, takes it to the fifth and sixth level of Boston's famed TD Garden. There, the Museum honors the New England region's leading athletes, coaches and supporters by preserving and showcasing a rich sports heritage with visuals and exhibits. With more than a half-mile of exhibits on display, The Sports Museum celebrates the character – and characters – of sports.
The Sports Museum holds uniforms, rare items such as vintage field gear; books, programs and other publications; news photos, team pictures and rare images in slides and negatives; ephemera (team schedules, sports cards, pennants, tickets and more); and other miscellaneous items such as newspapers, scrap books and film.
For example, they offer visitors and sports' fans an opportunity to see Ted Williams's Fenway Park locker and the uniform Joan Benoit wore when she struck gold. They have the original 24 second shot clock and the famed stitched match of Gerry Cheevers. The Museum also displays shoes: Shaquille O'Neal's size 23 sneakers and the pair that Adam Vinatieri wore when he kicked the field goal that beat the Rams and brought the Patriots their first Super Bowl.
As part of Iron Mountain's Living Legacy Initiative, The Sports Museum has been awarded a cash contribution and in-kind support for the Museum's rich artifacts. Iron Mountain is pleased to be their official storage provider and offer climate controlled space. Moreover, Iron Mountain will partner with the Museum for a "Women In Team Sports" exhibit in 2016.
"We're lucky to live in a region that has such a rich athletic tradition, with our championship sports teams to Olympic athletes offering examples of commitment and integrity both on and off the field," said Rusty Sullivan, executive director of The Sports Museum. "Our collection of memorabilia helps tell the story of these athletes, coaches and participants and the unique brand of teamwork, determination, responsibility, courage, fairness, and other qualities of character that make Boston 'The Greatest Sports City in America.' Iron Mountain's support will help us continue to protect this collection and further our mission of using this distinctly rich heritage to help build character in the fans of today and tomorrow kids so that they can stand strong in the face of so much turmoil and other dangers."
With nine professional sports championships since 2001, as well as several collegiate titles, New England is a region bursting with history and home to some of the greatest athletes and coaches in sports. Founded in 1977, The Sports Museum is valued at almost $7 million and their collection is the foundation for their entire organization.
"Boston is our home base, the site of our corporate headquarters, and we share the same pride and excitement for its teams and athletes that all of New England feels," said Alisha Perdue, manager of Community Engagement for Iron Mountain. "Our Living Legacy Initiative puts into practice our expertise used for our business customers, instead for charitable partners like the Sports Museum, that match our focus on historical preservation. Our customers trust us to protect their most vital assets and preserve what matters most to their business. We're honored to help the Museum further their mission and preserve the legacy of our hometown's most storied and celebrated sports heroes."
Elevate the power of your work
Get a FREE consultation today!