5 considerations on what to do with your old it equipment
Blogs and Articles
If your office is like most, there is a conspicuous stash of old retired computer equipment piled up somewhere. Stacked in closets, on top of desks, underneath desks, and sometimes filling up entire offices. It's a problem-and the pile is building.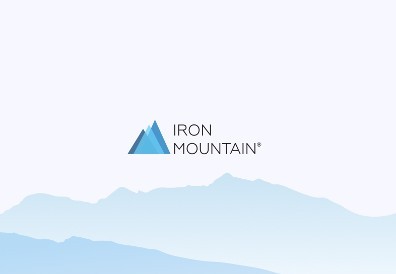 Over 41 million computers are disposed of every year in the United States and the average computer lifespan is only 3–5 years as the pile of electronics continues to grow.*
Here are five things to consider as you decide how to dispose of your retired office IT assets, including computers, cell phones, monitors, cables, and other electronic equipment.
1. Find the easy button
Yes! You're extremely busy and don't have time to do lots of searching and planning about how to clear out old IT assets. You need to solve the problem and cross this item off your "˜to do' list. Put simply, you need a way to quickly and simply clear out old computer equipment.
2. Buy it online
Buying things online is part of our everyday lives. It's easy and natural to us. When you need to buy office supplies, you buy them online. When you need to manage your office account with a vendor, you manage it online. The same rule applies to clearing out old computer equipment. You need to be able to buy the service and manage it online. You don't have time to make numerous phone calls, coordinate with salespeople, or set up multiple appointments.
3. Prioritize data security
Data security may not be top of mind when it comes to your retired IT assets, but it should be. Protecting and securely erasing all data from retired IT assets must be a priority and responsibility for all those involved, even when you're figuring out how to dispose of them in a timely and safe way. You need to work with a trusted, experienced partner who maintains a single chain of custody with a fleet of secure trucks and trained drivers who will ensure that your equipment (and any data left on it) is managed in a safe and secure manner to minimize the risk of theft or breach.
4. Think sustainability
You know protecting the planet is important, but what does that have to do with disposing of your office's old computer equipment? Plenty! It's important that your vendor complies with environmental best practices such as a no-landfill policy and not exporting e-waste. Check that your vendor is either R2 or e-Stewards certified in order to ensure that your end-of-life IT assets are disposed of in an environmentally responsible manner.
5. Make sure it's auditable
Out of sight isn't necessarily out of mind. Ensure that your business receives a dated certificate of recycling and data destruction. This simple, but often overlooked, component is key to providing your business with the evidence it needs to demonstrate that it has retired your end-of-life IT assets in a responsible and compliant manner.
Are you ready to recycle and securely destroy your old IT assets now? Order an office electronics recycling box from us and we'll take care of the rest.
*https://www.theworldcounts.com/stories/electronic-waste-facts
Elevate the power of your work
Get a FREE consultation today!