Summertime document storage and shredding tips for small businesses: stay organized and secure in the heat of business
Blogs and Articles
Summer is officially here (at least in the northern hemisphere). And it's the perfect time to embrace the sun, sand, and some smart document management practices.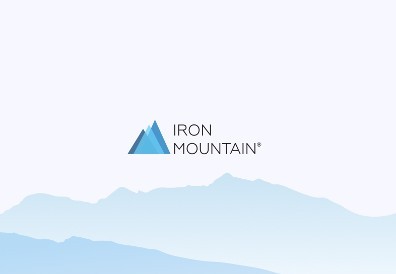 Whether the summer months are a time to catch up on internal projects or it's the start of a new fiscal year for your business, it's important to reassess your document storage and shredding practices to create a clutter-free, organized, and secure workspace. This is essential for your business's success and resilience.
So let's explore some cool tips, best practices, and solutions that will make your summer document management a breeze.
1) Declutter your space
Summertime is the perfect excuse to declutter and organize your office space. Start by sorting through your documents, identifying what needs to be stored, what can be digitized, and what can be securely shredded. This will keep your workspace organized and efficient.
Implementing effective document storage practices is crucial for streamlined business operations and a collaborative workspace. It enables quick access to essential files, ensures compliance with legal requirements, and maintains the privacy and security of sensitive information. This establishes a foundation for productivity and reduces the risk of data breaches or lost information. Document storage practices also save money by reducing physical storage space and streamlining document retrieval.
2) Invest in secure shredding
Secure document shredding is essential to help purge unnecessary or outdated documents and minimize the risk of confidential information falling into the wrong hands. Summer, being a transition period, presents an opportune moment to review retention policies, identify files eligible for destruction, and establish secure shredding processes.
A secure shredding service ensures that your confidential documents are destroyed properly, mitigating the risks of identity theft, data breaches, or non-compliance. With proper document shredding practices, you can adhere to legal and industry-specific regulations, avoiding penalties and legal issues.
3) Conduct an inventory assessment to stay compliant
Take stock of current documents and identify those essential for business operations and compliance. Establish a clear policy that outlines how long different document types should be retained before storing or shredding, based on legal requirements and best practices.
It's important to work with a professional storage and shredding partner who follows industry-standard protocols and ensures secure and compliant disposal with a certificate of destruction. Research shredding and storage services that specialize in small business needs and offer secure onsite or offsite shredding and storage options.

Get more information management tips at Iron Mountain's Small Business Basecamp

4) Accelerate your digital journey
Scanning and digitizing your paper documents not only saves physical storage space but also allows for easier access and retrieval. It improves collaboration and productivity among your team members, especially if they're working remotely during summer travels. Take time to clean up your legacy paper records and digitize documents your business accesses regularly to reduce physical storage needs, improve accessibility, and enable secure backups.
In addition to exploring physical storage options, such as records centers, consider cloud-based storage to free up office space while keeping documents safe and accessible. To streamline document storage, consider implementing intelligent document processing software.
5) Prepare for natural disasters
This season is synonymous with floods, hurricanes, wildfires, and other natural disasters. When planning document storage and shred strategies, it's crucial to consider the potential impact of weather-related disasters that pose a significant threat to your business records.
Here's how you can be prepared:
Conduct a risk assessment for your region

Create digital backups stored securely in the cloud or offsite

Utilize secure offsite storage facilities with protection against disasters

Consider document insurance

Develop a disaster recovery plan for document safeguarding and retrieval

Regularly review storage and shredding practices to adapt to changing circumstances

These measures will help safeguard vital records, mitigate risks, and ensure business continuity in the face of natural disasters.
6) Keep up with your progress
Just like reapplying your sunscreen at the pool, you need to regularly review your storage systems and shredding procedures to ensure they align with the changing needs of your business. Stay up to date with the latest advancements in technology and security measures to keep your sensitive information safe. Your document management strategy should evolve alongside your business.
Soak up the benefits
Incorporating solutions for secure shredding, optimized storage, and digital transformation sets your small business on a path to efficient information management. And accounting for natural disasters helps mitigate risks and protect vital records, ensuring business continuity in unforeseen circumstances. By taking proactive steps to organize, protect, and prepare your workspace, you enhance productivity, safeguard sensitive information, ensure compliance, and maintain operational efficiency.
As summer heats up, don't let your document storage and shredding practices melt away. By following these tips and incorporating best practices into your business routine, you can ensure your sensitive information remains secure and your operations stay resilient.
Explore our small business document management solutions by visiting Iron Mountain Express.
Elevate the power of your work
Get a FREE consultation today!