What are your legacy records cleanup challenges?
Infographics
No matter the scale or complexity of your records inventory, Iron Mountain has the expertise to help you free up internal resources using technology-based solutions that automate decision-making about what records to retain, defensibly destroy, or digitize.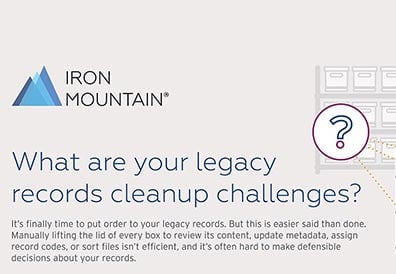 Elevate the power of your work
Get a FREE consultation today!