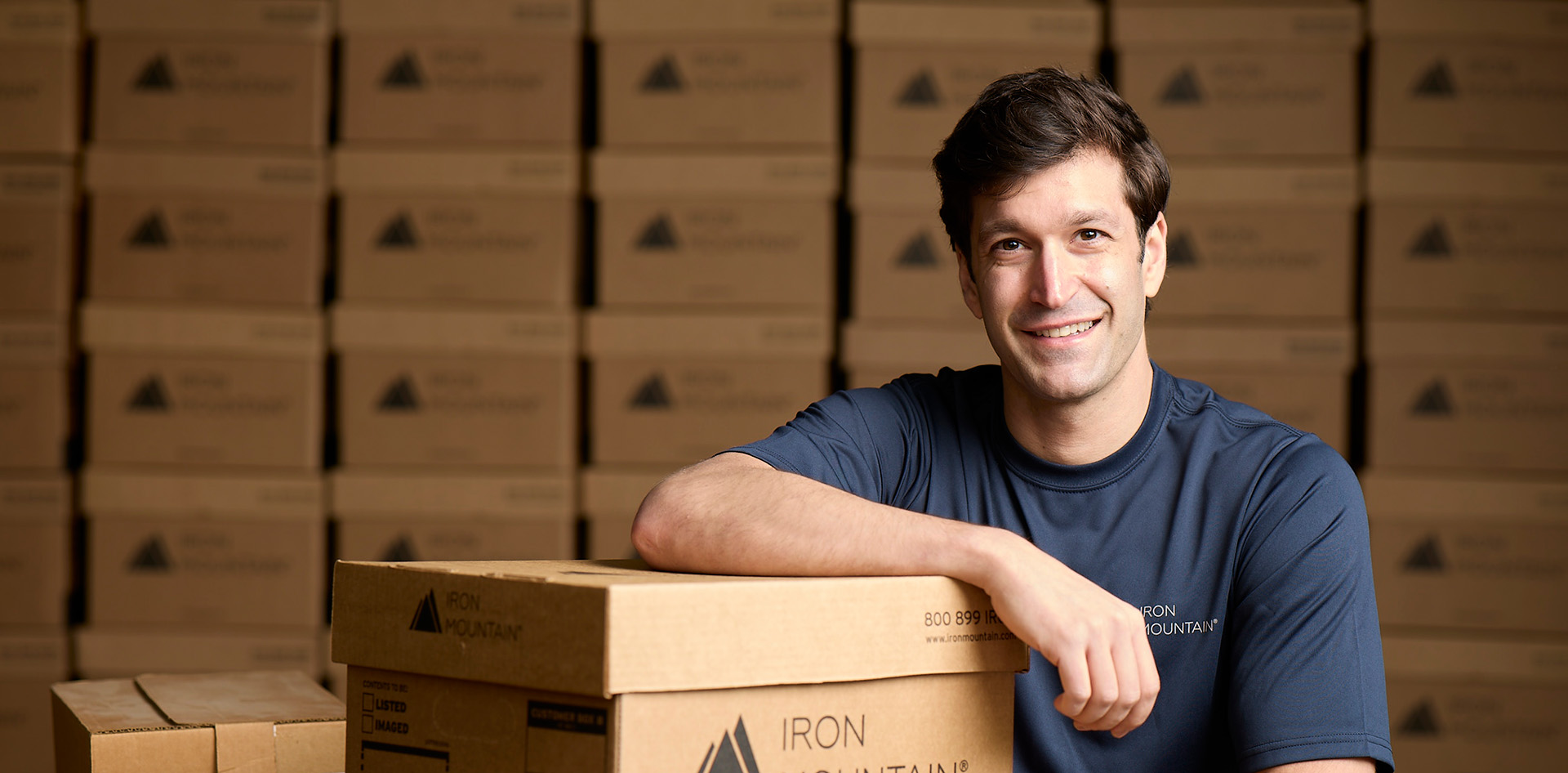 Records and Information Management
Smart Records Cleanup Suite
Address your records inventory. No matter how complex the challenge.
It's time to get smart about legacy records cleanup. Organizations are prioritizing records cleanup like never before to make defensible decisions, reduce cost, mitigate risk, and streamline access to information.
Missing record codes, unknown content, and commingled files can complicate this process and put your records cleanup program on hold.
Our Smart Records Cleanup Suite is a collection of technology-driven solutions that simplify, sort, and structure your records inventory automatically and at scale, helping you make smart decisions about what to keep, defensibly destroy, or digitize. No matter how much you're storing or where it's located.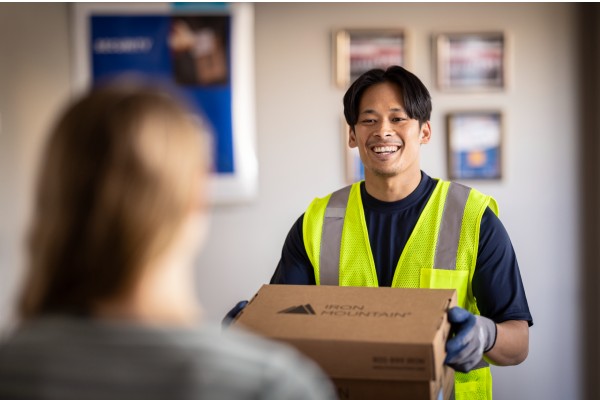 Identify
what you have in your records inventory
Take action
and make defensible decisions
Transform
to a more digital way of working
Clean up your records inventory with Smart Suite
Have boxes that are missing record codes?
Smart Assign
Automatically assigns record codes according to your organization's retention policies.
Explore Smart Assign
Storing boxes full of unknown contents?
Smart Reveal
Takes purposeful photographs of each box so that you can understand the contents and make informed decisions about the next steps.
Explore Smart Reveal
Commingled files?
Smart Sort
Reorganizes your files according to destruction eligibility, category, association, or whatever you require—regardless of record storage location.
Explore Smart Sort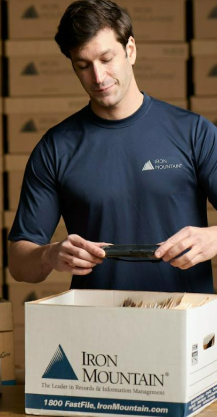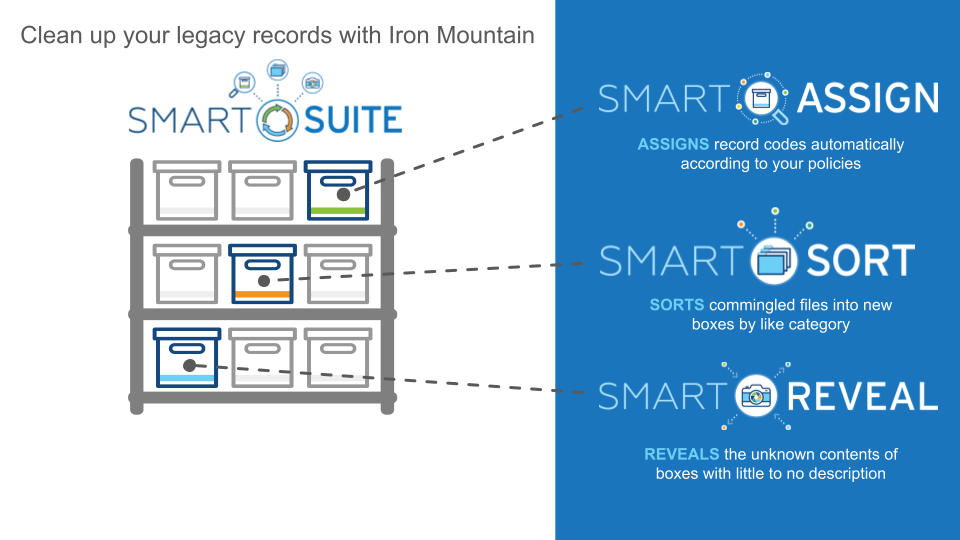 Not sure where to start?
Compass is a powerful, technology-driven diagnostic tool that can help assess your records cleanup needs. Contact your Iron Mountain rep to learn more.
93%

Of respondents stated a goal to eliminate paper records in the next five years

67%

Place record cleanup projects as a medium to high priority
– Records Identification and Cleanup Priorities Survey, conducted via a third-party provider, April 2022
Get smart about legacy records cleanup