New Jersey Data Center (NJE-1)
Solution Guides
Founded in 1951, Iron Mountain is a global leader in storage and information management services. We serve 230,000+ customers (including 95% of the Fortune 1000) in 53 countries from 1,400+ facilities comprising 85 million square feet. Iron Mountain has offered reliable, secure and compliant colocation services since our first wholesale data center customer deployed in the 1980's.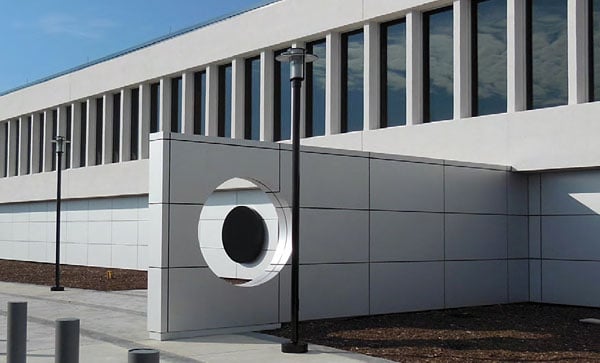 Colocate with Confidence
NJE-1 is a purpose-built 830,000 ft2/25.6 MW facility on a 43-acre campus located a short drive southwest of NYC. This Tier III facility provides the highest levels of redundancy, security, efficiency, and connectivity, with 100% renewable power, the highest compliance standards, and PUE as low as 1.2. NJE-1 houses a dynamic ecosystem of over 180 customers including over 20 carriers, two world-leading IXPs and a range of cloud on-ramps.
Three reasons to choose Iron Mountain NJE-1
Compliance
Mitigate regulatory risk with the industry's most comprehensive compliance program.
Scalability
Scale as you grow. NJE-1 offers short and long-term capacity with 830,000 ft2 /25.6 MW of power.
Modules
Modules provide flexibility, privacy, high-density up to 30 kw/rack, and energy efficiency with 1.2 PUE.
Beneficial Relationships
"THEY BUILT OUR DATA CENTER SUITE AND CONFIGURED THE OFFICE SPACE TO OUR EXACT NEEDS. THE TEAM WAS WILLING TO PROVIDE WHATEVER WE NEEDED – THEY TRULY WENT ABOVE AND BEYOND."
- LexisNexis®
Wholesale & retail colocation options
Whether you are an enterprise looking to protect a large deployment or a growing local company hosting a few critical cabinets, NJE-1 provides private suites, secure cages, and individual cabinets.
Built to protect enterprise, regulated
NJE-1 security features include a guarded campus entrance, 3-factor access controls, fully background-checked officers/ employees and numerous others. We can also handle special customer requests for added protection..
Manage your data center remotely
Our smart hands services are delivered by tenured, local professionals you know and trust, accessible 24x7x365. Repeatable, vetted and documented smart hands processes and procedures allow us to acknowledge most requests within 30 minutes.
Elevate the power of your work
Get a FREE consultation today!
There are many data center choices. There is only one Iron Mountain.
PROVEN TRACK RECORD
Est. 1951: 65+ years of operational excellence
30+ years of colocation excellence
BENEFICIAL RELATIONSHIPS
230,000+ customers
95% of Fortune 1000
100+ Federal Agencies
NETWORK CONNECTIVITY
Easy access to carriers, clouds and IT service providers
SERVICES
On-site smart hands
Cloud on-ramp
Cross connect
IP transit
Metro wave
Peering
Private network transport
THE SAFE CHOICE
Comprehensive compliance support
Stable financials, publicly traded
Easy to "sell" to internal stakeholders