Iron Mountain Clean Start® for healthcare and life sciences
Solution Guides
Moving locations or closing offices? Redesigning your space for greater flexibility to generate revenue?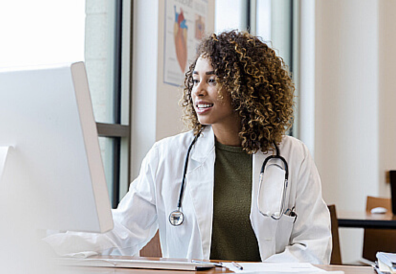 Moving locations or closing offices? Redesigning your space for greater flexibility to generate revenue? Reducing your current real estate footprint as a result of a merger, acquisition, or divestiture?

Whatever your challenge, Iron Mountain Clean Start can help you transform your workplace or facility to maximize real estate efficiency and navigate today's changing workplace requirements.
Begin with a clean start
Figuring out where to start your workplace transformation project can be challenging. Our Clean Start experts can help by maximizing your space through the consolidation of paper records, filing cabinets, PCs and IT assets, office equipment, cabinets, servers, onsite supply and equipment storage, and more.
We'll manage the clean-out process and provide services to facilitate the secure destruction or donation of the items you don't need and the temporary or permanent storage of the ones you do.
You'll be able to:
Reduce your real estate footprint to lower costs or support a move to remote work
Repurpose file rooms, closets, and server rooms into higher-value alternatives where employees can treat patients, connect, or collaborate
Reclaim storage areas and other space that is overrun with supplies, surplus equipment, and furniture
Recoup space that is stuffed full of outdated IT assets, as well as unneeded office furniture and equipment
Partnering with your real estate team
Regardless of where your organization is on the path to transforming the workplace, our experienced Clean Start team can help. Starting with a complimentary onsite or virtual assessment of your existing space and processes, we work closely with you to build a custom roadmap that prioritizes high-value areas.
Clean Start has helped clients reduce their real estate footprint, transform their office space, and navigate the shift to hybrid work environments. Because we're a global leader in protecting valuable assets, we securely manage your items through moving locations, storage, and destruction and digitization, while ensuring compliance and minimizing data breach risks.
Featured services & solutions
Elevate the power of your work
Get a FREE consultation today!