Iron Mountain Connect datasheet
Solution Guides
Iron Mountain Connect™ is Iron Mountain's online customer hub that helps you manage your information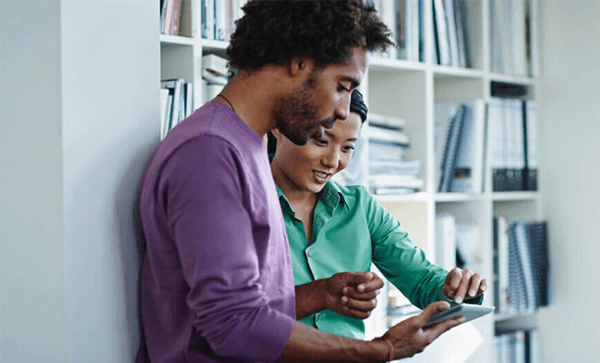 Industry Fact: 66% of knowledge workers indicated that they spent at least 15% of their day searching for information.
Source: Delphi Group. "The High Cost of Knowledge." 2010.
Business challenge
You keep your physical and electronic records for a good reason. Contained within your records are the answers you need to drive your business forward. But are you confident you can quickly find information when you need to? And are you certain the information you maintain, including that of your customers, is protected against things like inadvertent disclosures and theft or environmental damage like natural and man-made disasters? If you can't find the information you need 24/7/365, the consequences can be significant.
It's time to stop scrambling for information and start managing your company's records in a new way: one that decreases costs and boosts efficiencies, while enabling you to confidently find the information needed to run your business.
Connect with flexibility, visibility and simplicity
Iron Mountain Connect™ is Iron Mountain's online customer hub that helps you manage your information. Use this tool to place orders, run activity reports and access your inventory data-anytime from anywhere.
Through our secure online hub, users can easily link to the features they need to manage their offsite records and shred programs as well as their assets in escrow. You can also access value add tools and resources like the Iron Mountain InSight™ and Global Risk and Compliance Service to assess risks within your records program, access Records Management education and information on the latest trends in information management and assist in setting up legally compliant automated retention schedules.
Using the Iron Mountain Connect hub, you can:
Maintain control of your records and information management program.
Submit requests to retrieve specific information with only a few clicks 24/7.
Gain valuable insights into the health of your records and information management program while also saving time, resources and costs
Satisfy internal or external information requests
Have reliable, secure online access to place orders to retrieve records, request a records pickup, track recently placed orders, add new users, and report on program activity, costs, inventory, compliance.
Available applications within Iron Mountain Connect
There's a better way to administer to your records and information management program. Iron Mountain Connect, our online hub, is your gateway to the innovative tools and technologies you need to manage your information. Depending on the services you select, you'll be given access to specific applications.
Use the list of capabilities to determine the applications you'll need to fulfill your business requirements.
Elevate the power of your work
Get a FREE consultation today!