Iron Mountain® Policy Center Solution Professional and Enterprise Editions video
Videos and Webinars
Watch to learn more about Policy Center, an online records retention and data privacy policy management platform that can help you comply with existing and new laws, such as the EU General Data Protection Regulation (GDPR).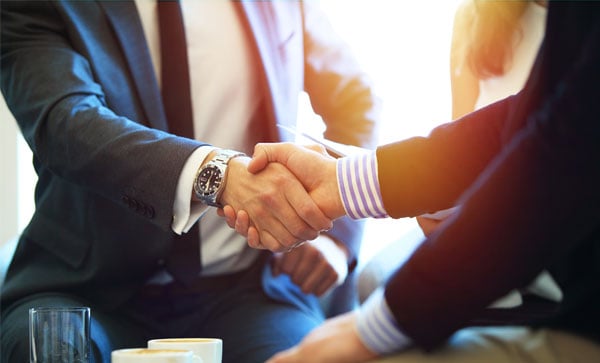 Transcript
Increasing privacy concerns and stringent laws like the EU General Data Protection Regulation (or GDPR) make it critical for privacy and retention to be managed together. Doing so gives a unified view of your organization's personal data and legal obligations for how to manage it. You can confidently dispose of personally identifiable information (PII) as soon as possible, reducing unnecessary exposure to data breaches.
Iron Mountain® Policy Center solution Enterprise Edition provides a unified view so you can know your obligations and show compliance. Policy Center combines subscription access to a cloud-based retention and privacy policy management platform with expert Advisory Services.
Let's take a closer look inside Policy Center. When you log in as an administrator, you'll see your personalized dashboard. Through the main dashboard you can drill in to any part of your program to view key activities and progress. For example, when you click on Maintenance, you'll see the latest changes in retention and privacy laws, collected by our international network of law firms and legal research providers. Your continuously updated feed of legal citations are tailored to your business based on the jurisdictions and industries in which you operate. All legal citations are fully cited and summarized, with a simple explanation of the requirements to empower your decisions on retention rules and privacy obligations that make sense for your organization.
Employees can easily access the latest version of your retention and privacy policies online through user-friendly portals. You can create custom views by department or country so that employees can access only the retention and privacy requirements that apply to them. You also have the option to connect policy to the systems where your information lives through an open application programming interface (or API).
To show compliance, you'll have tools to document critical information about your business processes that contain personal data, enabling compliance with GDPR Article 30 requirements. You'll be able to create visual maps to centrally show where personal data lives, who owns it, what process it's a part of and what are your retention rules and privacy obligations for it.
With Policy Center Enterprise Edition- you can:
Keep your retention and privacy policies current and reduce risk of fines
Save on information storage costs by confidently disposing of information
Distribute policy to the people and systems where information is stored; and
Quickly access what you need when you need it
If privacy is not an immediate concern for you today and you're focused on retention policy management, Policy Center Professional Edition may be right for you. This edition also includes expert Advisory Services to help customize your retention schedule.
To learn more about web-based, retention and privacy policy management, visit Ironmountain.com/policycenter, today. Policy Center solution – see how much easier managing retention and privacy can be when you have an online tool that does the legal research for you.
Featured services & solutions
Elevate the power of your work
Get a FREE consultation today!