AIIM state of the Intelligent Information Management industry: A wake-up call for organization leaders
Whitepaper
As the non-profit association dedicated to nurturing, growing, and supporting the information management community, AIIM is proud to provide this research at no charge to our members. In this way, the entire community can leverage the education, thought leadership and direction provided by our work. We would like these research findings to be as widely distributed as possible.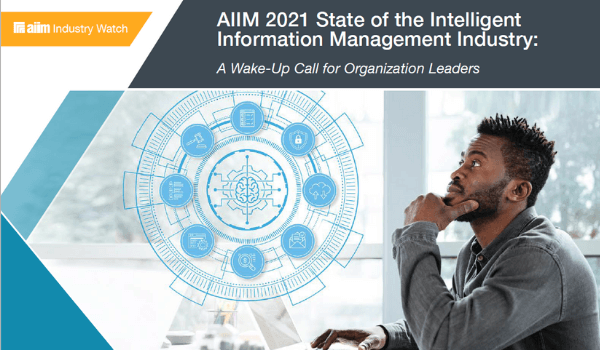 In this whitepaper, you'll learn about the trends around the 4 core Intelligent Information Management capabilities:
Creating, Capturing, and Sharing Information
Digitalizing Information-Intensive Processes
Extracting Intelligence from Information
Automating Governance and Compliance
Elevate the power of your work
Get a FREE consultation today!
Want to continue exploring?
Enter your information to access the full content.