What we do: protecting a unique scouting legacy
When the Batchworth (UK) Sea Scouts set out to preserve their archives, Iron Mountain was ready to lend a hand.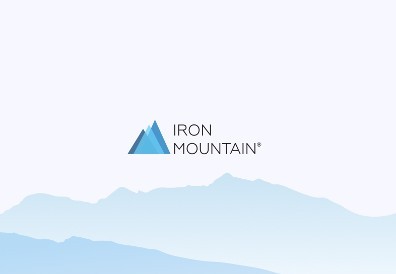 You wouldn't necessarily think it, but even a longstanding Scout troop can find itself in dire need of document management.
While most of the activities of the Batchworth Sea Scouts (BSS) focus on sailing, rowing, and other marine endeavors, it also maintains a rich document archive. The group, located in Batchworth, UK, about 90 minutes northwest of London, started up as the 1 st Chorleywood troop of the Boy Scouts in 1910. However, in 1929, after a few years of finding its sea legs, the troop acquired boats, rented its own boathouse, and redubbed itself Sea Scouts.
BSS has grown and prospered ever since, expanding its facilities and programming, and receiving accolades from The Royal Navy for being among the top 100 Sea Scout groups in the country. In the early 2000s, the group welcomed young women into its ranks.
Preserving a rich heritage
Richard Patterson, Chairman of the BSS Executive committee, joined BSS in 1982. He rose through the ranks to become first an Assistant Venture Scout Leader, then Scout Leader. He was initially driven to become a Scout because, as he explains, "the opportunity to go sailing, kayaking, rowing, and power boating was a huge attraction." His is just one of the hundreds whose lives have been shaped by the BSS.
Earlier this year, Patterson, Scout Leader Michael Read, and the BSS team realized that they must take steps to modernize their office operations, including the digitization of documents tracing the organization's rich history.
The team shared its intentions with its Web provider, Amazon Web Services (AWS), an Iron Mountain business partner. When our team members learned of the BSS plan, they offered the group a unique proposition: We would take the documents to one of our local facilities, digitize them for cloud storage with AWS, and return the originals to the Scouts – all free of charge.
In doing this, the team made good on the goals of the Iron Mountain Living Legacy Initiative. This program strives to not only protect important cultural documents, but also to help organizations both safeguard their critical data and ensure they can share their stories for years to come.
Making it happen
During the inventory process, Patterson and Read found and categorized all sorts of documents, including handwritten records dating as far back as the 1920s. On July 14, Mountaineers Will Gates and Dom Russo arrived to collect the materials. These files are now being scanned and uploaded to the cloud. We'll return the physical documents, along with an electronic copy of the entire volume, to BSS upon completion. They can then decide which paper documents they will dispose of.
"We're all extremely grateful to Iron Mountain for their generosity," says Patterson. "Thanks to this program, we can celebrate our history while maintaining our focus on our current programming."
We're dedicated to preservation
Our BSS alliance is just one example of how we're assisting organizations and individuals in preserving their stories for future generations. Iron Mountain is committed to using its expertise in information management and its knowledgeable staff to serve the greater good. Interested in learning more? Visit our Corporate Responsibility page for more information.
Elevate the power of your work
Get a FREE consultation today!