President Lincoln image scanning — Safeguarding and sharing President Lincoln's words and written record
Learn how Iron Mountain's Image Document Services have helped preserve President Lincoln's written articles and records for future generations to observe.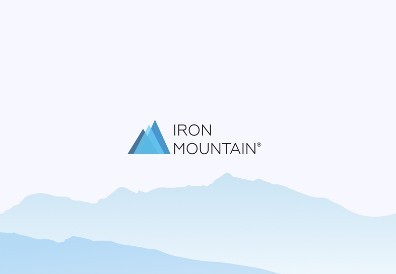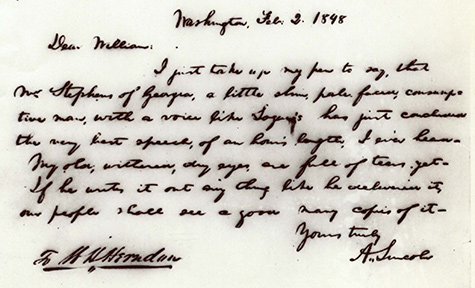 President Lincoln saved the Union, ended slavery and wrote some of the country's most beloved narratives including the Gettysburg Address and his Second Inaugural Address. But what do you know about President Lincoln the lawyer, husband, father, animal lover or patent holder?
The Papers of Abraham Lincoln is a long term project dedicated to identifying, imaging, transcribing, annotating, and publishing all documents written by or to Abraham Lincoln during his lifetime. Their collection offers scholars, students and the everyday, curious reader a fresh, new look at the words and works of America's most admired citizen as well as a closer look at the thousands of statesmen, politicians, and ordinary citizens whose lives he touched.
The project is administered through the Abraham Lincoln Presidential Library and Museum, a division of the Illinois Historic Preservation Agency, and is cosponsored by the Center for State Policy and Leadership at the University of Illinois Springfield and by the Abraham Lincoln Association. Papers has already located nearly two hundred thousand documents from his legal and legislative careers, his personal and political life, and his Presidency and anticipates to find nearly 50,000 more documents. Now, through the Living Legacy Initiative, Iron Mountain is helping preserve and tell his story.
Through our expertise with records management, archiving solutions and high security, long term care and access of critical information, Iron Mountain is bringing our special capabilities as well as financial support to this historic mission. The Papers will use Iron Mountain's support to accelerate their efforts to acquire, archive and preserve the documentary record of Lincoln's life and career and make that information accessible to the public.
An archivist will be added to staff searching for documents at the National Archives in Washington, D.C. and an editor will be added to their staff in Springfield, Illinois contextualizing the documents. Financial support will also provide assistance to develop a one of a kind public interface to make Lincoln's life and times come alive – linking all of the Lincoln documents together to tell a more complete story and help scholars, visitors and students of all ages see how they fit together and what they mean. Finally Iron Mountain is developing a long-term archival solution to safeguard the Papers' data in perpetuity.
"President Lincoln's legacy as a statesman has marked him as one of the most important and influential leaders our country and the world have ever known," said Dr. Daniel Stowell, Director and Editor of The Papers of Abraham Lincoln. "Our organization is dedicated to finding these documents, preserving them, and making them available for study. Iron Mountain's support is meaningful for us beyond just the financial commitment. It is a true partnership, a union of two organizations dedicated to preservation and access of some of our most important cultural items so that we can continue to learn from, and be inspired by, what they represent."
If you have a Lincoln document or know of one in a friend or family member's possession; or if you have a connection or would like to know if you have a connection to a Lincoln document, please contact Daniel W. Stowell at dstowell@papersofabrahamlincoln.org.
Elevate the power of your work
Get a FREE consultation today!