Data migration best practices: get the formats right
Blogs and Articles
To keep your company's legacy data easily accessible, consider migrating it to current formats. Here are some best practices tips to help you along the way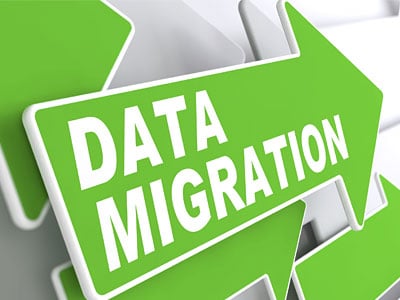 Sure, your organization is retaining archives of critical business information for regulatory or legal reasons. But are you certain you'll be able to access that data when an e-discovery request crosses your desk?
If your company struggles to maintain working tape drives for every legacy format, you're probably aware that you face a losing proposition. If an e-discovery request seeks a tape cartridge in an obsolete format but no working tape drive can be found, that backup cartridge will quickly become about as useful as a doorstop.
To make sure you're not stuck with unreadable, years-old media assets when lawyers come knocking, consider a comprehensive data migration project. Besides meeting your legal and compliance needs, updating archives to current formats can allow you to retire legacy data storage equipment.
DID YOU KNOW?
More than 290 obsolete media formats have been identified to date, including multiple physical data formats, according to the nonprofit Museum Of Obsolete Media.
FAST FACT:
About 38% of data-migration projects run over time or over budget, according to a survey by Bloor Research.
Keep these best practices to keep in mind when embarking on a data-migration initiative:
Determine the project's scope. First things first: Get a handle on what data you should be migrated, then document existing and target formats. Consider working with an experienced storage partner to optimize the plan, as making the transition involves the many regulations covering your legacy data.
Ensure that the migration plan is compatible with existing policies. Clearly, an important part of the process is addressing regulatory and litigation concerns. The data may be subject to specific handling requirements, such as encryption or verified chain-of-custody protection. In addition, any data migration must fit into your enterprise's overall information-management strategy.
Establish a migration time frame. Your data move should be as minimally disruptive to current business operations as possible. Good planning is essential. Set realistic dates, with the understanding that the information may need to be de-duplicated and cleaned up before it's migrated. A careful plan should be able to avoid costly delays or cost overruns.
Validate and test data post-migration. Your team must make sure that all data has been completely and accurately replicated in the new format before any legacy media is destroyed.
Audit and document every step of the process. Your plan must be defensible, with complete paperwork to show what was done and when.
Ultimately, the smart option may be for your organization to enlist a third-party expert for guidance on migrating data archives to modern formats. A trusted partner versed in regulatory and compliance nuances can provide invaluable assistance-not just before and during a migration, but on an ongoing basis.
Once the migration is complete, you can reduce spending on maintaining legacy equipment and multiple data formats, allowing your IT managers to focus on other productive needs.
Do you have questions about data management? Read additional Knowledge Center stories on this subject, or contact Iron Mountain's Data Management team. You'll be connected with a knowledgeable product and services specialist who can address your specific challenges.
Elevate the power of your work
Get a FREE consultation today!