3 tips for disposing of unused IT equipment: small business edition
Blogs and Articles
There are many reasons why your small business should responsibly dispose of its retired electronics and IT equipment. Here are three practical tips to help you start on the path to safe and sustainable disposal.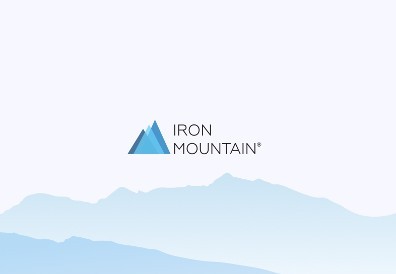 Stockpiling or carelessly dumping old or unused IT assets can expose your small business to various risks, including regulatory penalties, reputational damage, and data breaches. Not to mention increased costs associated with storage space and the potential for environmental harm.
If you have laptops, printers, mobile phones, hard drives, memory sticks, or other IT equipment laying around the office, you can take action right away to protect your business and create a plan for asset disposal.
Tip 1 Know your data compliance issues
Does your team regularly handle and store confidential client or patient information, company financial documents, and other sensitive records on their laptops? Regardless of the size of a business, this data is generally protected under numerous regulatory mandates.
HIPAA, FACTA, and GDPR in the EU provide data security guidelines to ensure privacy and protect consumers and patients. As a small business leader, you'll need to research and create company-wide protocols for equipment disposal that align with your industry's compliance requirements.
Related: Why your small business should be responsibly disposing of IT electronics
Tip 2 Make it easy for employees
IT asset disposition (ITAD) rarely occurs as an isolated business operation and is the responsibility of all employees, not just office management or the IT department. So making it easy for employees to decommission and dispose of retired equipment is paramount for a sustainable strategy.
If you'll be moving offices or transitioning to more remote work this year, your team probably isn't thinking foremost about hardware management. They may not know or be concerned whether or not old electronics are safe or what they should do when updating to new equipment.
Try to make the entire process as simple as possible. For example, provide pre-packaging and secure tracking for laptops to make retrieval simple and safe for you and the remote team member. Explore options like bulk recycling to make asset collection and disposal easy for your team.
Tip 3 Find a partner to recycle your assets sustainably
E-waste is a growing, industry-wide issue, and small businesses are taking a more serious approach to sustainable electronic management as a result.
If a company computer or phone has reached the end of its life, chances are some of the electrical components or batteries can avoid the landfill and be recycled. Companies also have the option of remarketing, or reselling, these assets to recover some of their total cost of ownership. Of course, data safety and cost-effectiveness will be key during the recycling or remarketing process. That's why finding a trusted partner to handle your assets makes the list at number three.
Start secure ITAD today
From compliance to cost savings, IT asset disposition is an important part of your small business's overall information management strategy. Learn more about office electronics disposal and get the resources you need for peace of mind at the Iron Mountain Small Business Basecamp.
Elevate the power of your work
Get a FREE consultation today!