IT asset lease return
Solution Guides
Leasing PCs is an effective strategy for staying up to date with the latest technology without incurring high upfront costs.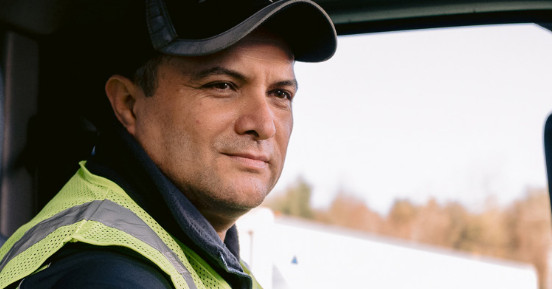 Leasing PCs is an effective strategy for staying up to date with the latest technology without incurring high upfront costs. But when it's time to return leased devices, organizations face two key challenges: maximizing lease value and avoiding late fees. To overcome these obstacles, organizations must securely collect, store, and return the leased PCs to the lessor in their original condition while ensuring data security throughout the process. Implementing a streamlined process with robust logistical capabilities is essential for returning the equipment to the lessor and avoiding potentially costly late fees.
Your objectives
When handling lease returns for IT assets, you need a project management system to ensure accuracy, improve efficiency, and reduce costs. You want to maximize ROI by returning PCs on time and in good condition while guaranteeing a secure chain of custody with reliable tracking. Data security is also a top priority for IT lease returns: all data and software must be wiped from the leased equipment prior to being returned.
To ensure a successful, secure lease return, it's essential to have a clear, end-to-end plan in place. With an IT asset lease return service, you can ensure data security by remotely wiping data, then safely collect, store, and return the leased equipment to the original lessor.
Iron Mountain's lease return service can maximize lease value and help to eliminate late fees by safely collecting, storing, and returning leased PCs to the original lessor securely and efficiently. Our process ensures that all leased PCs are transported and stored with a secure chain of custody and that all data is completely wiped before the PCs are returned. This helps ensure that leased equipment is returned in good condition and on time, helping to eliminate late fees and maximizing the value of the lease.
Our services
Iron Mountain's comprehensive PC lease return service includes efficient management, end-to-end logistics, device testing, cleaning, and grading. We ensure timely and accurate returns, helping you meet lease deadlines and maximize the value of your leased IT assets.
IT asset lease return services include:

Managed service to return leased assets
Centralized process management
End-to-end logistics
Device testing, cleaning, and grading
Support to eliminate late fees
As a global leader in
workplace IT asset management (ITAM)
, Iron Mountain delivers tailored solutions to help you manage your workplace IT asset lifecycle from start to finish.
With our comprehensive services and solutions, you'll get the most out of your workplace IT assets and create business efficiencies that allow you to focus more on your internal customers. Our services also support your sustainability goals by extending the life of your assets and demonstrating positive outcomes with our
Environmental Benefits Report
.
Elevate the power of your work
Get a FREE consultation today!