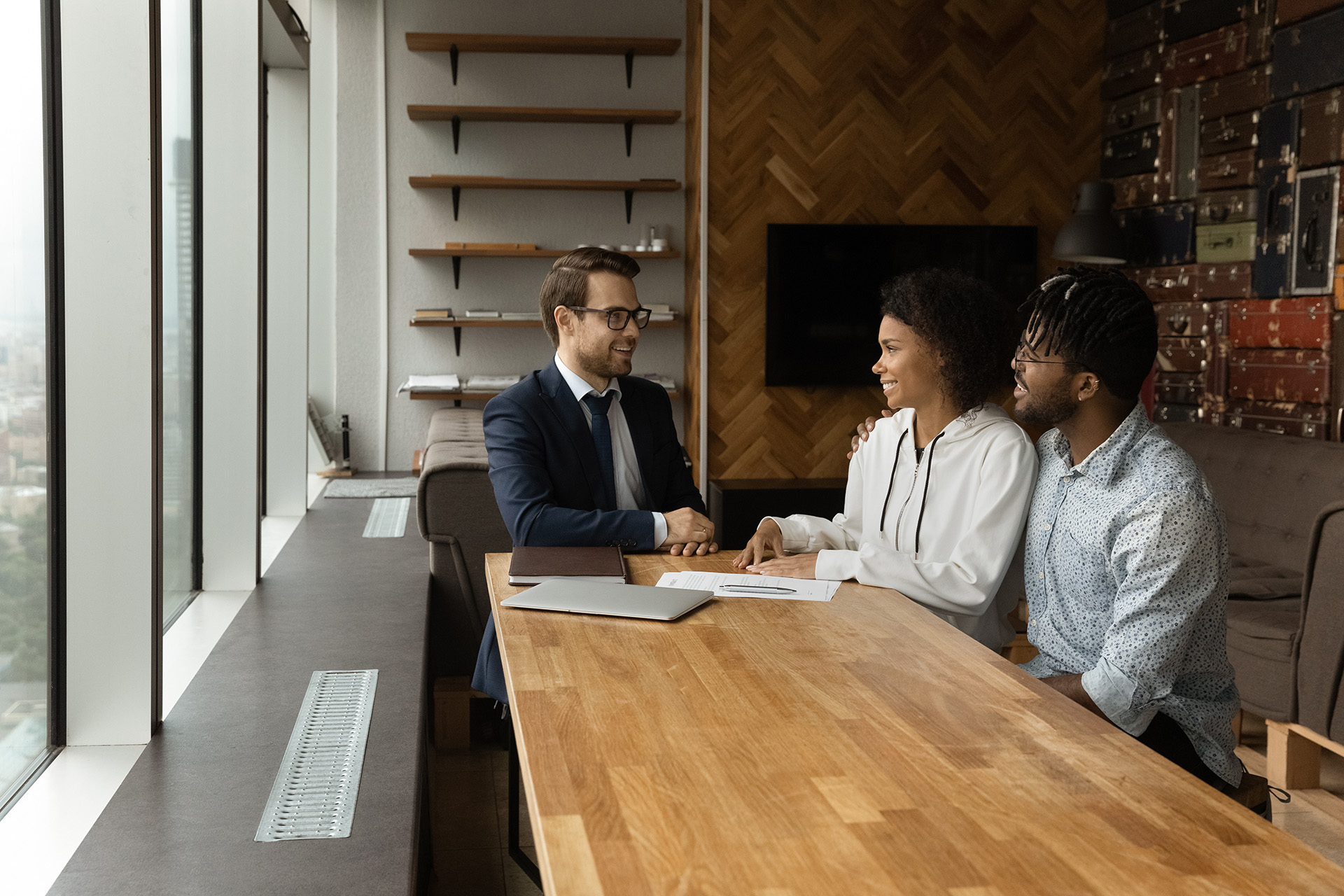 Financial services
Insurance
Digitally transform your insurance services, from quote to close
In today's technology-driven world, customers have come to expect almost instantaneous results. In a matter of minutes, they can compare insurance quotes and get coverage online. With digital transformation happening all around us, it's more important than ever to be aware of your business processes.

We can help streamline your customer experience while promoting transparency and reducing business costs. We've found that automation is key to improving accuracy, increasing efficiency, and even eliminating human error.

Despite these rapidly changing times, it's time to refocus on the customer—not the process. We'll help get you there.
Get In Touch
Accelerate your digital transformation within the insurance space
How do I handle compliance and business process deficiencies?
A major property and casualty insurance company needed a way to enforce compliance through an enterprise-wide clean desk policy. The claims department still operated on manual processes—a massive issue to remedy.
The solution needed to demonstrate measurable cost savings, improved efficiency, decreased turnaround times, improved customer experience, and a decreased carbon footprint. We worked with the company to roll out a transition protocol, moving from paper-based, open-shelf processing of property and casualty claims to a digital mailroom with a front-end, image-enabled automated workflow, including secure electronic delivery of select, validated information to third parties. Together, we met the compliance goals and saved the company $1.5 million—while eliminating 5 million printed pages annually.
What if I need backfile imaging for improved access?
A New York-based life insurance company needed to improve access to its highly valuable commercial client files, while minimizing risk. These files were highly active with many individuals accessing them over time. This resulted in misfiles and lost documents, and there was no disaster recovery plan for these documents in the event of a catastrophic event, such as a fire or flood.
Iron Mountain provided a backfile conversion solution for employees, as well as ready access to information anywhere within the organization. Backfile imaging also allowed for scanning and digitization of the company's documents for
secure storage
in its enterprise content management system.
How do I solve a post-merger digital mailroom dilemma?
A major US insurance brokerage firm struggled to develop a digital mailroom solution that could be delivered in a timely fashion while providing real-world savings and value. After the firm's recent merger, employees were faced with the major pain point of finding a way to access policy checking services.
We rerouted the contents of the company's P.O. boxes to a central location where a team picked up and processed the mail by scanning, classifying by content, and completing data capture with our imaging services. This meant that digital mail could then be rerouted for approvals or exception processing. A centralized database also provided worldwide access to mail. Overall, this solution resulted in better collaboration, cost reductions, and environmental benefits.
How can I work with an outdated and inefficient data center?
A workers' compensation insurance company evaluated the infrastructure of its data center, including maintenance and operating costs. Results reflected a limited ability for the facility to support redundant power without significant cost and effort.
The company increased security, redundancy, power, connectivity, and reliability. An Iron Mountain
colocation data center
, scaled to meet the company's shifting needs, not only provided increased security and connectivity but also greater energy efficiency and cost savings.
1,400+

Our footprint spans 1,400+ facilities in 50+ countries

65+

We've spent nearly seven decades working with insurance industry partners

46/50

We work with 46 of the top 50 US banks

2,700

Thousands of insurance carriers benefit from our suite of solutions and services
Additional services to escalate your insurance experience
We make it easy to get started.
Frequently asked questions
Digital-first innovators are making a splash in the insurance industry, leading to an electronic revolution and evolution of paper-intensive processes. Consider partnering with Iron Mountain to assist in your digital transformation.
How can digital transformation within my firm lead to more efficiencies and a reduction in costs?

Information is often scattered across different systems that don't communicate or speak the same "language." This disconnect creates delays in which the lack of uniformity and automation slows down internal processes and procedures. Iron Mountain helps insurers digitize these processes and paper forms, which in turn unlocks the value of your data.